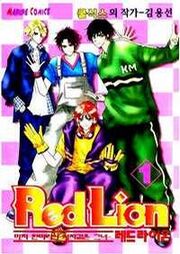 Summary
From Shoujo Manga Maniac: The main character is named Hikaru. She misses her dead brother and speaks to him in her mind as she begins her first day of high school. Here she has many ordinary adventures. She becomes fast friends with a girl named Nene, who lets nothing stand in her way and pushes Hikaru to kiss her new crush, Michiya, who reminds her of her brother. He lets her kiss him, which as it turns out is not a good sign. He seems to be a jerk, whose personality is nothing like Hikaru's brother's. Michiya's best friend Jun warns Hikaru ahead of time. Later, Hikaru finds out the bad side of her new friend Nene. When Hikaru understandably gets upset about this, Nene gets angry at her and tells her to find another friend.
Ad blocker interference detected!
Wikia is a free-to-use site that makes money from advertising. We have a modified experience for viewers using ad blockers

Wikia is not accessible if you've made further modifications. Remove the custom ad blocker rule(s) and the page will load as expected.